Mill Lane Stables Show Cross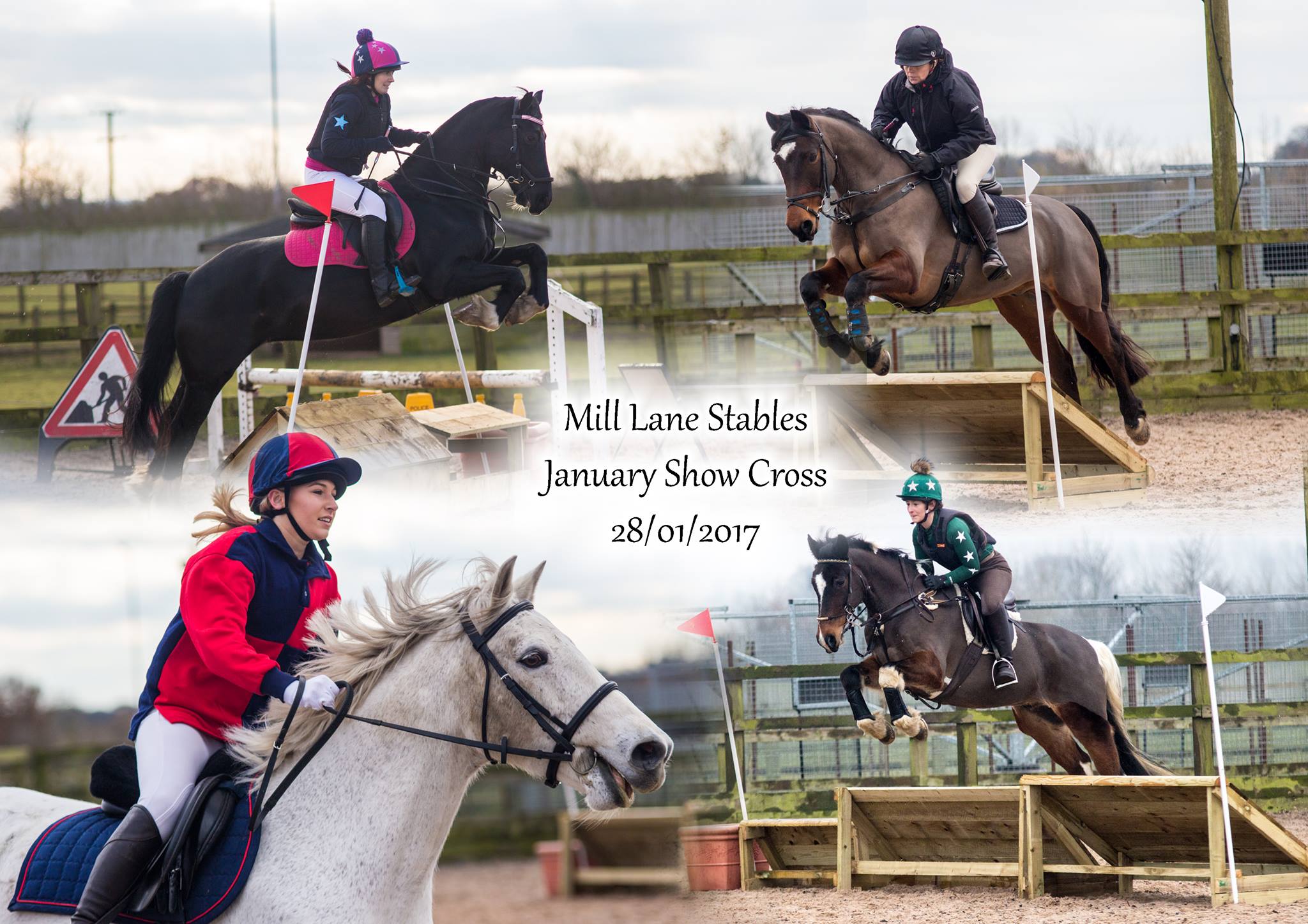 Today we visited Mill Lane Stables to provide our on the day printing service for their January Show Cross event.
The equestrian centre is located on the outskirts of Brayton near Selby. Offering an indoor surface, as well as two outdoor surfaces (one of which is 40 x 40m) the facilities idealistic for such an event.
The event today was Show Cross. For those not familiar with Show Cross, it consists of a showjumping phase directly followed by a cross country phase. The showjumping phase ran in the indoor arena and was timed, the cross country phase was not timed and ran in the large outdoor arena.
We have visited Mill Lane several times in the past for a variety of different riding clubs and societies but not yet for one run by the equestrian centre. This was the first show cross event ran by Mill Lane although they already organise a successful dressage series.
However, due to the arrival of some very smart new portable cross country fences this means you can expect to see plenty more of these events!. The day started with a clear round at 40cm and the classes following were 40cm, 50cm, 60cm, 70cm, 80cm. The event was well attended and ran to time all day. Due to pre-planning of times by the organisers, this allowed all combinations to finish both courses even if usually the amount of faults they had collected would have meant elimination. This meant that the event was perfect for young horses or those wishing to practice a cross country course in a confined area- in fact anyone wishing to gain confidence.
The 40cm and 50cm junior classes were both won by Gracie Arey and her pony Nato. The pair completed two very quick double clears to win this section.
The winner of the 60cm junior class was Isabelle riding Cody, pictured below.
The winner of the senior 50cm senior class and the 60cm senior class was Charlotte Armstrong, also pictured below.
HoofPrints Voucher Giveaway
I'm also really excited to offer our first voucher giveaway. I mentioned on my review from Brimham Riding Club January Showjumping that I intended to offer a £5 voucher to an individual from every event we attend. Initially I wasn't exactly sure what I was looking for but today I could have chosen several individuals.
One individual who impressed me today had a really cheeky pony who just wasn't in the show cross mood! Despite this her riding was so patient, the pairs second round lead to a huge improvement and was therefore a really positive learning experience for the pony.
I haven't a name but I've inserted an image below!
Please email hoofprintsltd@gmail.com to claim your voucher.
All of the images can be found at the link below:
---