In 2008 I began taking photographs at small shows on a weekend between school and uploading them to my website – all entirely as a hobby. I now have expanded and I'm able to offer printing on the day service at events. Our images are quickly available to view on the day due to an expansion in our IT equipment as well as always having the images online within just a few minutes of your dressage test or class finishing. In addition to this we are able to take card payments on the day whilst at events. We believe we offer extremely competitive value for money with our products and services.
All of the individual's involved in Amy Griffiths Photography have been chosen for the passion for all things equine as well as their skills with technology.
It will generally be me (Amy) who you deal with via social media/email/phone. I will always be on photographer duty as oppose to printing whilst on the day but I also do the majority of the printing after the event. I am also the person who will do any artwork you would like such as background removals and montages.
Both photography and all things equestrian are my passion- making my equine photography & printing businesses a complete dream job. I have experience as a horse show organiser, horse rider, show handler and horse owner. For a show organiser this means I know how your event will work, what your expectations will be and in what way our services can be used following the event to promote your future events. As a horse owner you can be assured that I have a good idea of which angles will most flatter your horse as well as which moments are most special to be captured.
I have competed ridden ponies up to the highest levels in showing. I don't ride anymore due to major heart surgery, but I couldn't be without horses of my own so I still have a miniature horse and Shetland pony.  I'm pictured below with Prin, my 40″ Shetland pony in 2015 and riding my first pony Splash in 2005.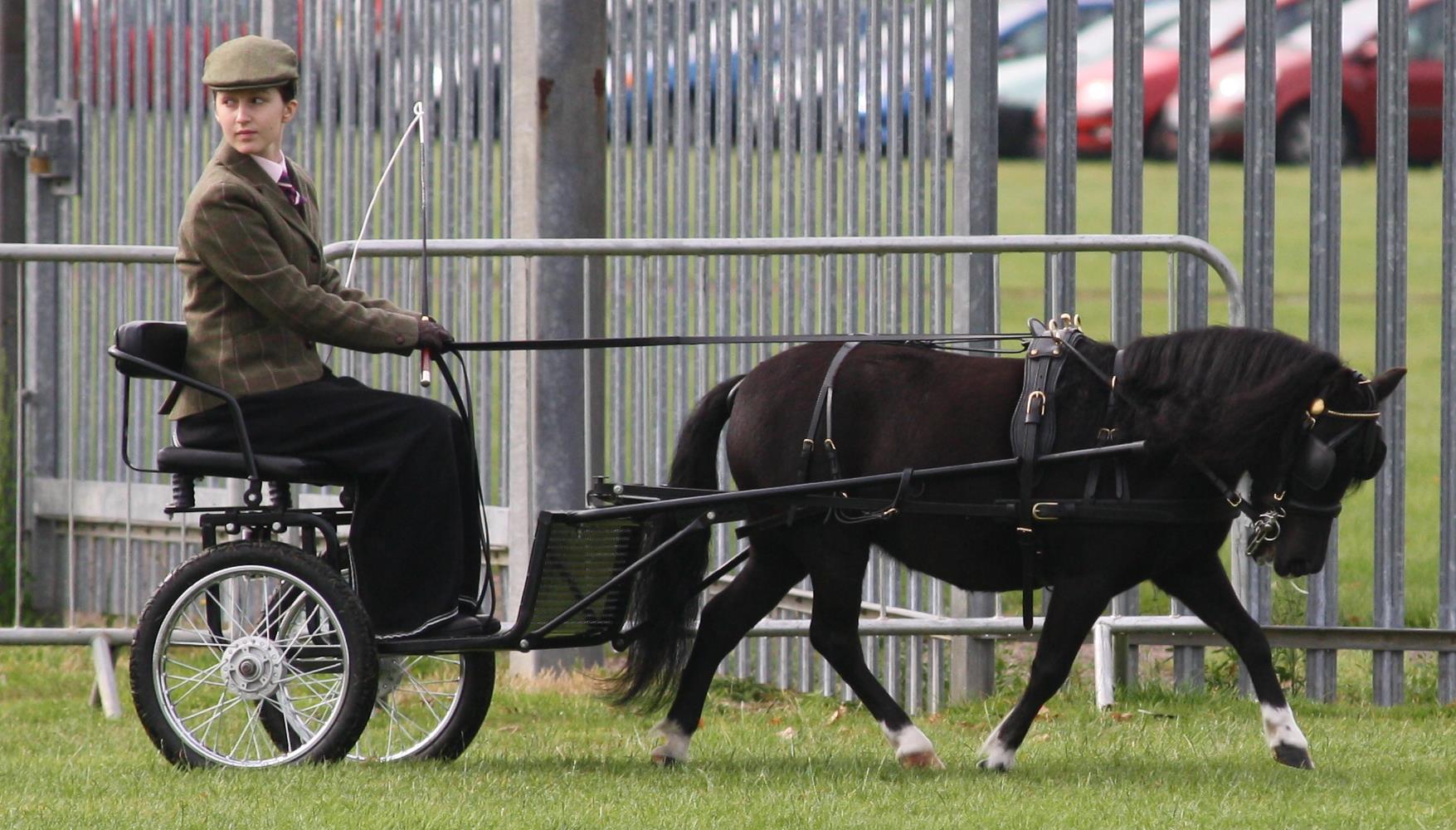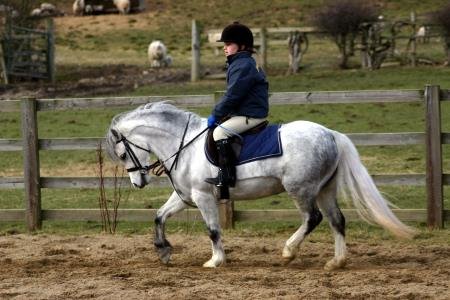 Dan displays and prints images on the day as well as regularly helping me keep up to date with emails and orders in between his full time job as a Radiographer. This allows us to offer a wide variety of print options as well as digital images.
Dan has not been in the horse world for very long, however he is making up for lost time with my two! Pictured below is Dan showing Candy a 28″ American Miniature Horse.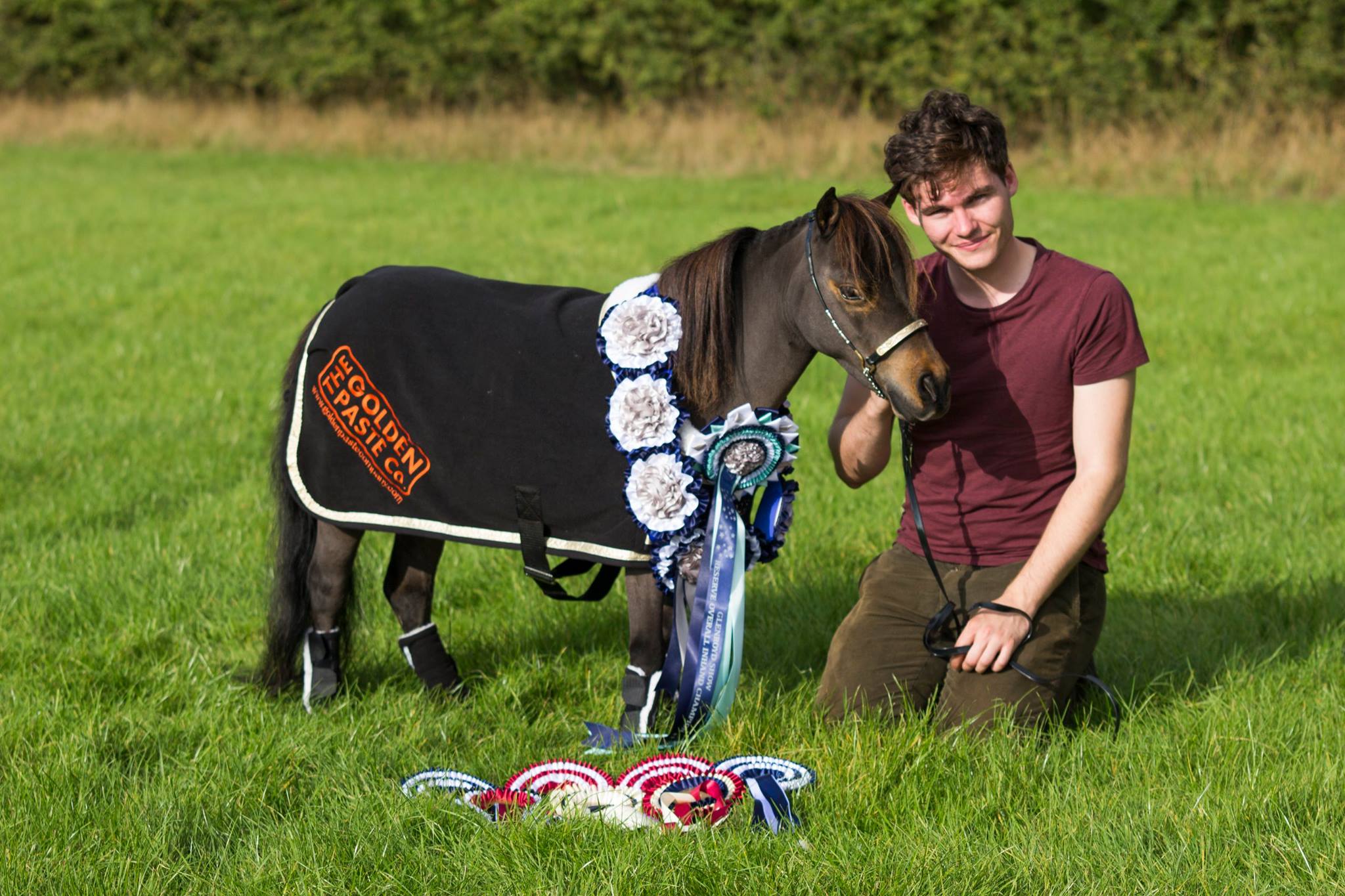 Throughout the second half of 2019, we have been fortunate enough to work with some very talented freelance photographers. I am delighted that some of these individuals will be working with us on a more frequently, allowing us to build a second team. We are currently operating with one print on the day team and one online only team, we are hoping by show season 2020 to have progressed to 2 print on the day teams.