Mill Lane Stables Dressage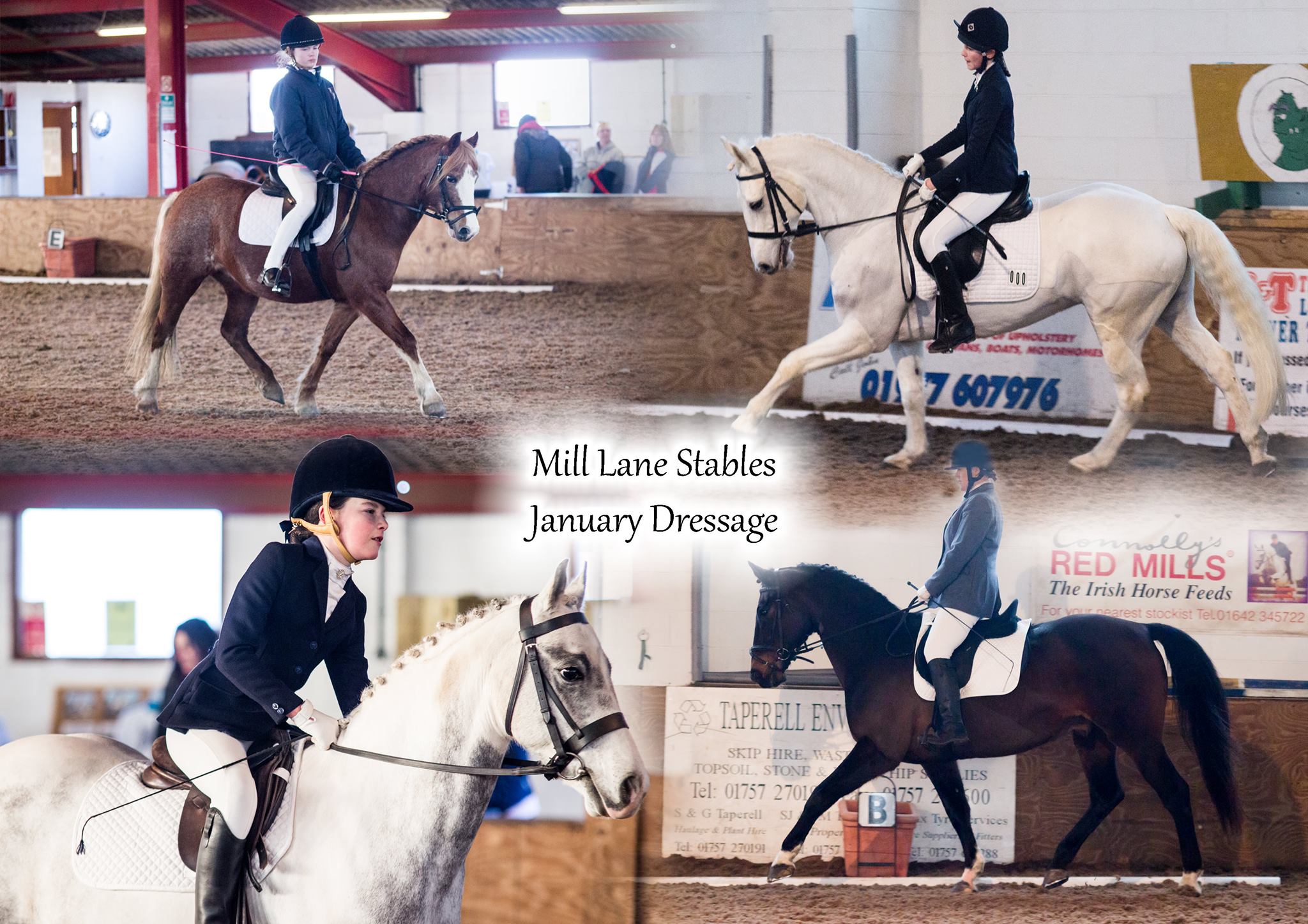 Today we were invited to one of the Mill Lane Dressage series. The series runs from October to March and the individual who accumulates the most points in each section is crowned champion and wins a multitude of prizes.
These include cash prizes (£50 for juniors & £100 for seniors), sash, rosette, trophy, a free dressage entry and a free session of hiring the arena!
There is a great variety of classes: a lead rein test, Intro A, B & C, Prelim tests as well as Pick Your Own Novice and Pick Your Own Elementary. All classes were also further divided into juniors and seniors.
As you can see in the image below; it was rather cold especially at 8am for the first test!
The event was well attended with 55 tests ridden. The highest scoring test of the day was ridden by Rachel Thornton on her horse Elmhurst Wouldbegood with an outstanding 72.83% in the Pick Your Own Novice section- her test of choice was Novice 24.
Today my £5 voucher giveaway goes to this super cute combination as they were lovely to watch! This can be redeemed against of our products, including prints, digital images or our personalised products at www.hoofprintsltd.co.uk
Please contact  us via: hoofprintsltd@gmail.com to redeem, as I will need to make a relevant voucher for our website. 
All images can be found through the event photography link at www.hoofprintsltd.co.uk along with all of our personalised products.
Or there is a direct link to the gallery here: https://amygriffithsphotography.instaproofs.com/gallery/#events/1459436
Below is also a small selection of low resolution images without my copyright on.
---