Brimham Riding Club Winter Series- February 2017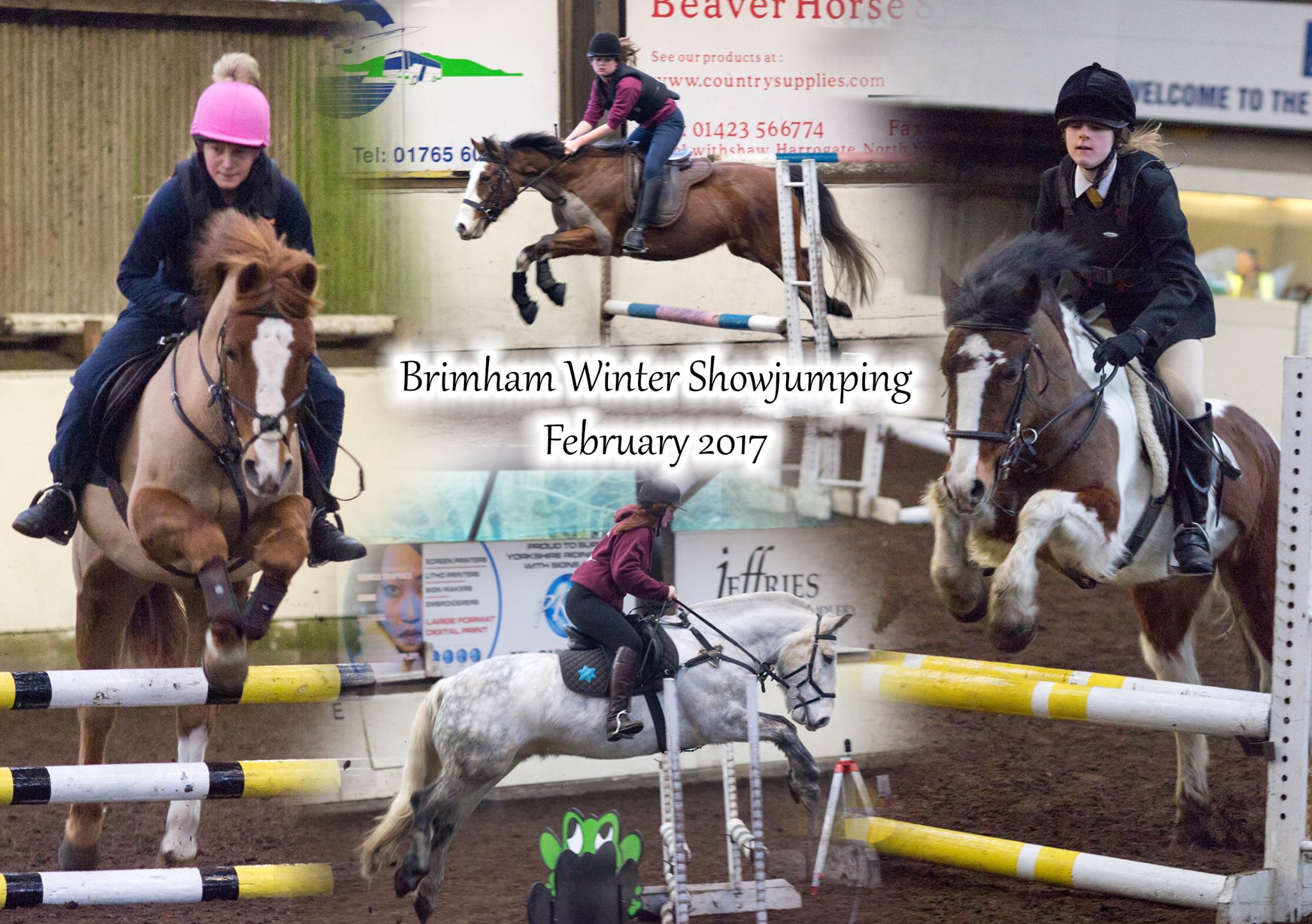 Today was the final event in the Brimham Riding Club Winter Showjumping Series. The day included rain, snow, sleet and was soooo cold! Fortunately, the Yorkshire Riding Centre has two indoor surfaces allowing both the warm-up and the main arena to be inside.
Despite the weather, the turnout was still impressive! There were lots of new faces both human and equine who were all smiling despite the weather! We also saw plenty of familiar faces at the last opportunity to collect points!
I'm giving a shout out to these two cheeky boys- both of them are sometimes cheeky at the YRC but redeemed themselves this month! That should keep them off the naughty step for now 🙂
End of series offer!
As it's the end of the Brimham Winter Showjumping Series for 2017, we have decided to run an offer. In order to not disappoint those who have already purchased, we are offering a totally different product. These are fabulous for comparing your progress from November to February or just as a collection of your favourite images. You can choose images from any event
The choices include:
– An 8×10 mounted montage (3 images) Example of artwork below:
-An 8×10 mounted background removal (2 images) Example of artwork below:
We are offering these at the amazing price of just £20 incl 1st class P&P
These can be ordered here: http://hoofprintsltd.co.uk/product/brimham-riding-club-end-series-offer/
Voucher Giveaway
This weeks £5 voucher is for the pair pictured below. I love watching this pony, he is always so enthusiastic and really enjoys his job! My decision is also persuaded because this pair have serious Matchy-Matchy game. If you contact me via Facebook or email Ill send you your voucher code. The voucher is valid against any prints, digital images or any items at www.hoofprintsltd.co.uk
It also does not have an expiration!
Brimham Riding Club Mugs
Remember you can still purchase mugs with any image, your name(s) and the riding club logo from our website. Just upload the image or put it into the comments which image number you would like. Please also add a note that you would like the logo and any text you would like too.
Mugs can be ordered here: http://hoofprintsltd.co.uk/product/personalised-mug/
All images can be found here: www.amygriffithsphotography.instaproofs.com
---