Mill Lane February ShowCross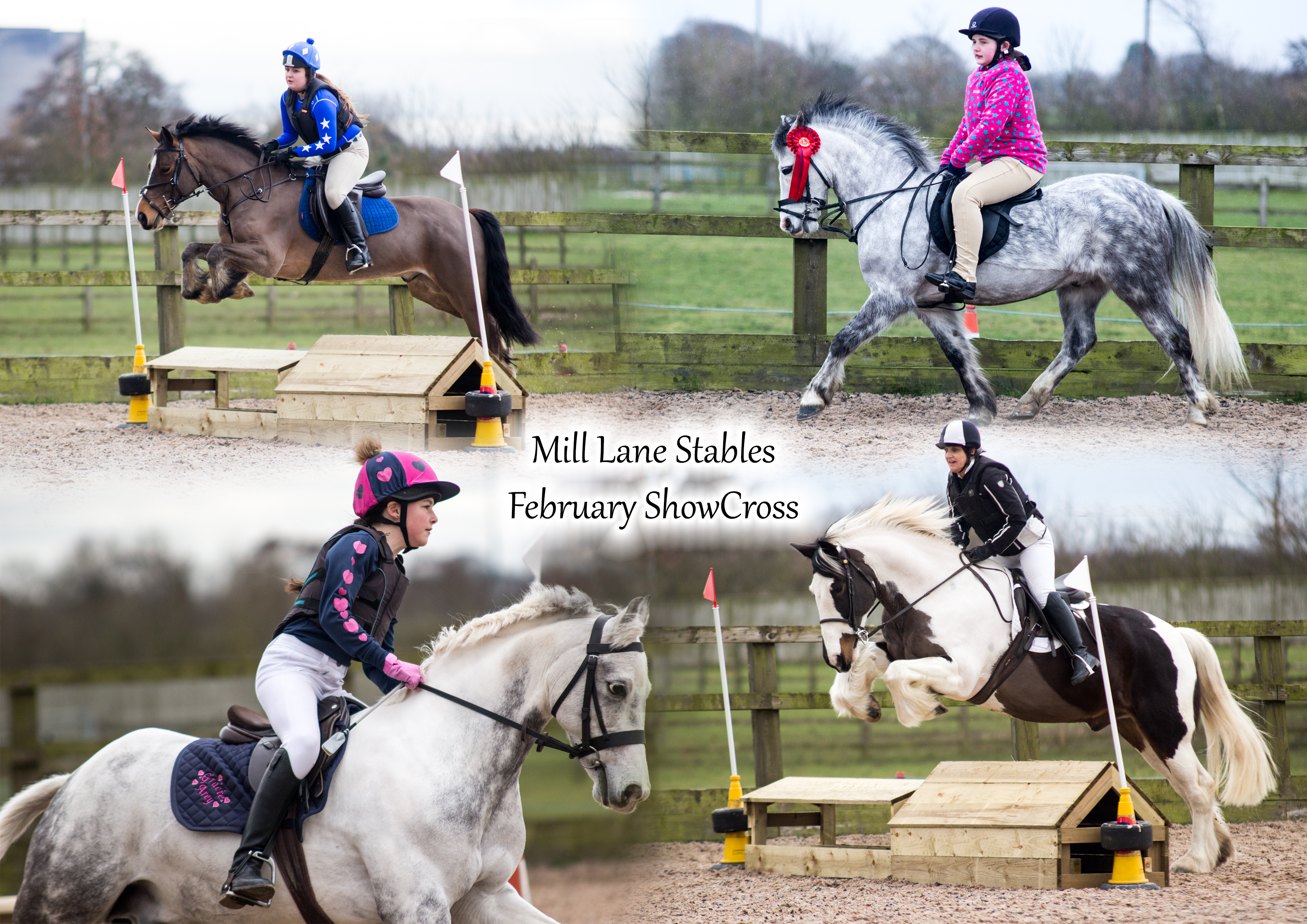 It was great to be back at Mill Lane for our last event in February, despite the weather conditions! Although it was cold and windy, it wasn't as bad as it could have been with storm Doris causing havoc this week! It was the second showcross at Mill Lane with classes from 40cm to 90cm in 10cm intervals and also a clear round.
The 50cm, 60cm and 70cm Junior sections were all won by Gracie Arey riding Nato pictured below. Gracie and Nato scooped up the most rosettes all day and impressively all were red!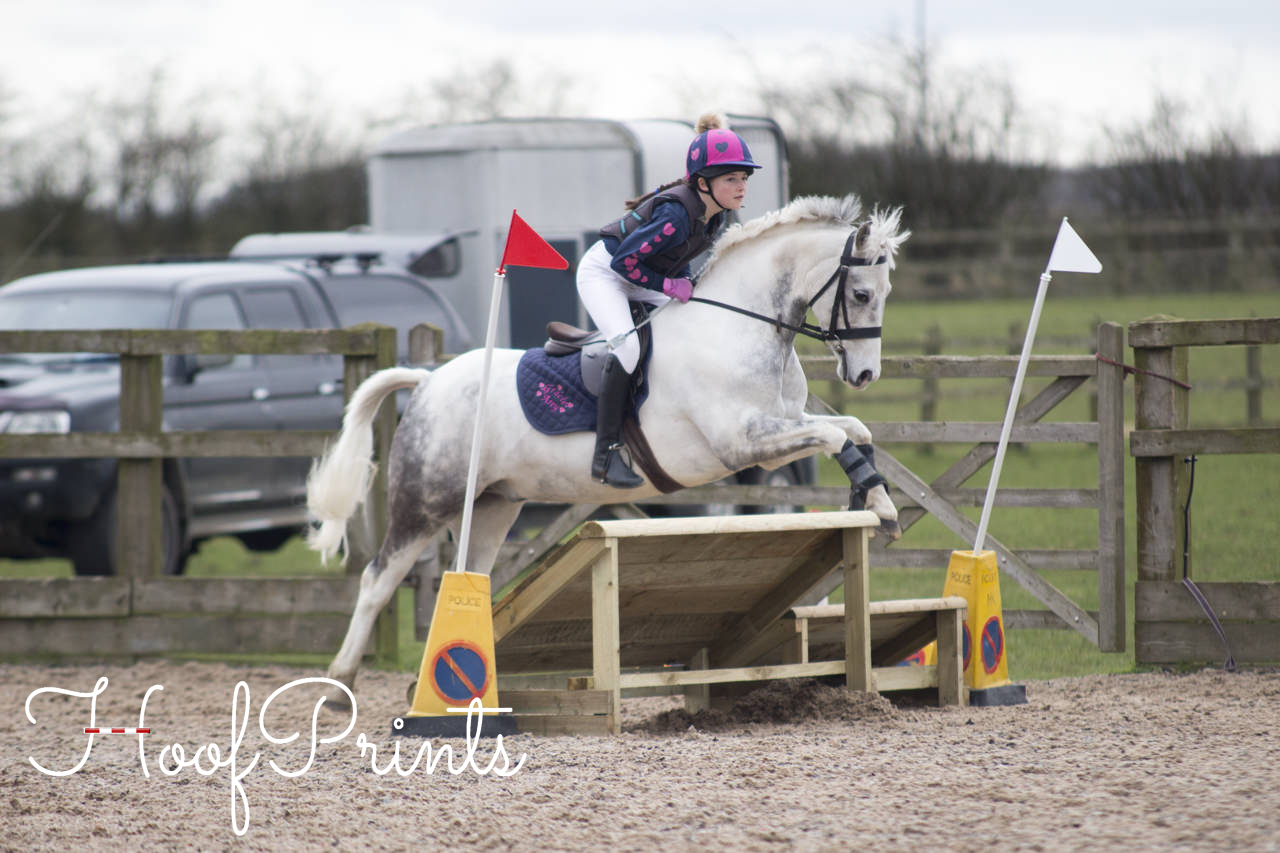 The 40cm and 50cm senior classes were both won by the combination pictured below with 2 lovely double clears.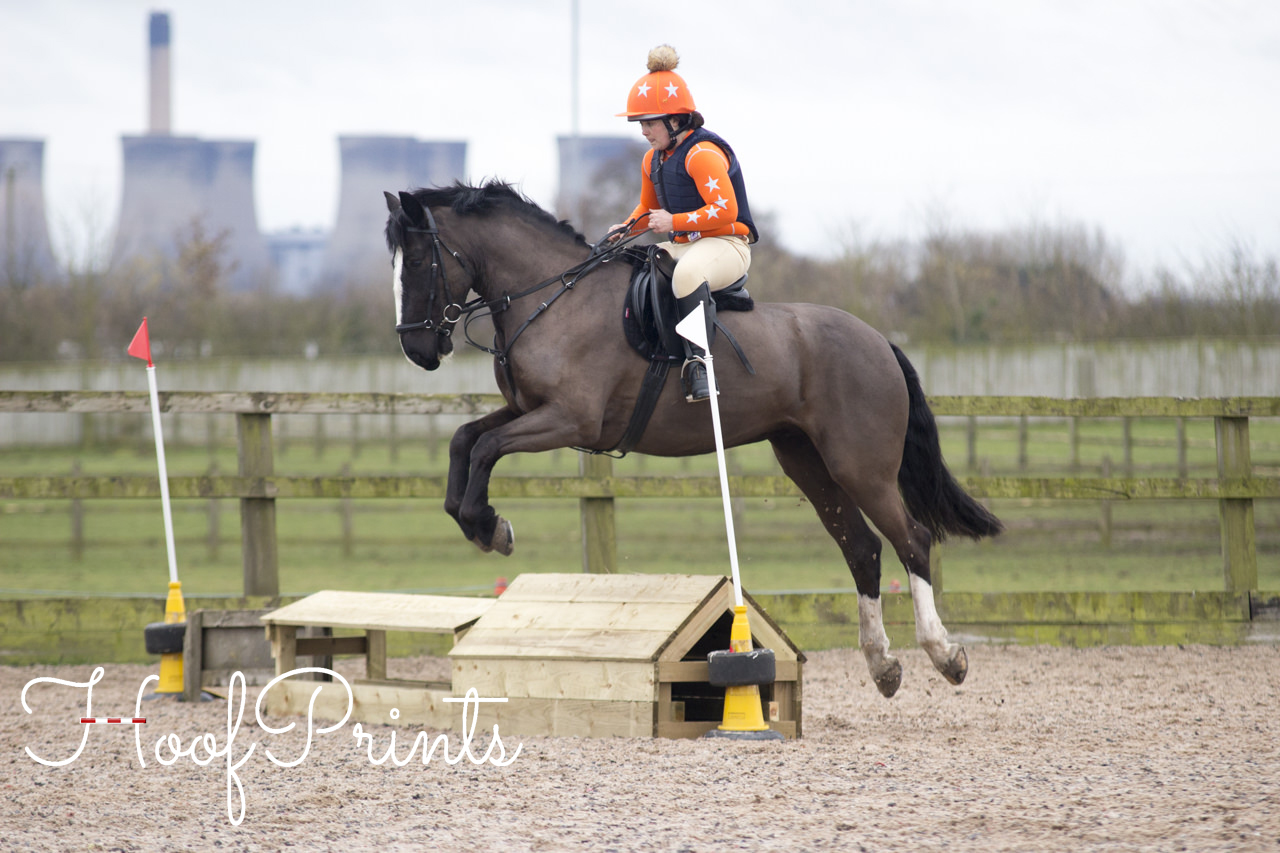 Pictured below are the winners of the 80cm Junior and also the 90cm class.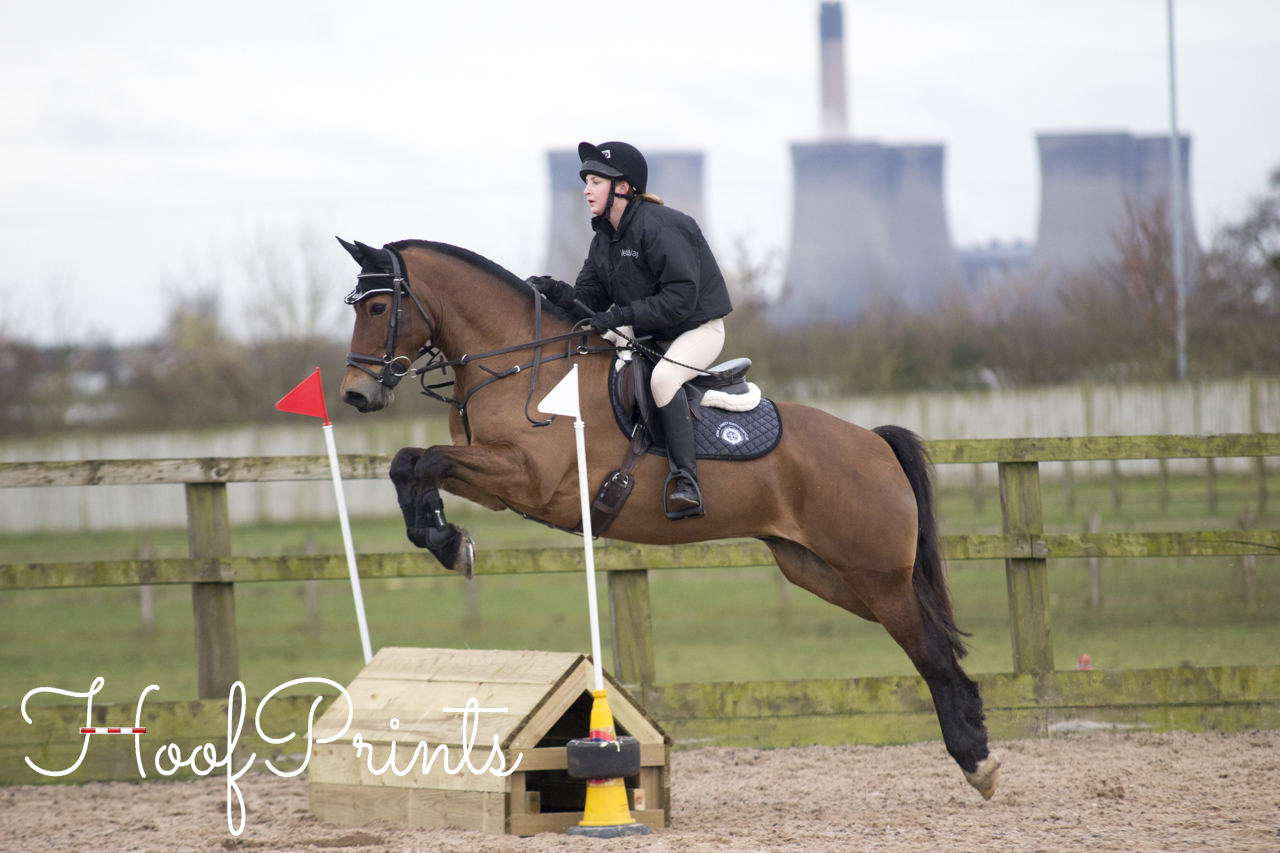 Our £5 voucher this week is awarded to Sharron Hepworth who won both the  60cm and 70cm senior classes! These two were a pleasure to watch and showed much more confidence over the jumps this month than at the last one only a few weeks ago! Please message me if you would like to redeem, the voucher can be spent on anything from claiming a free digital image, to prints or personalised products.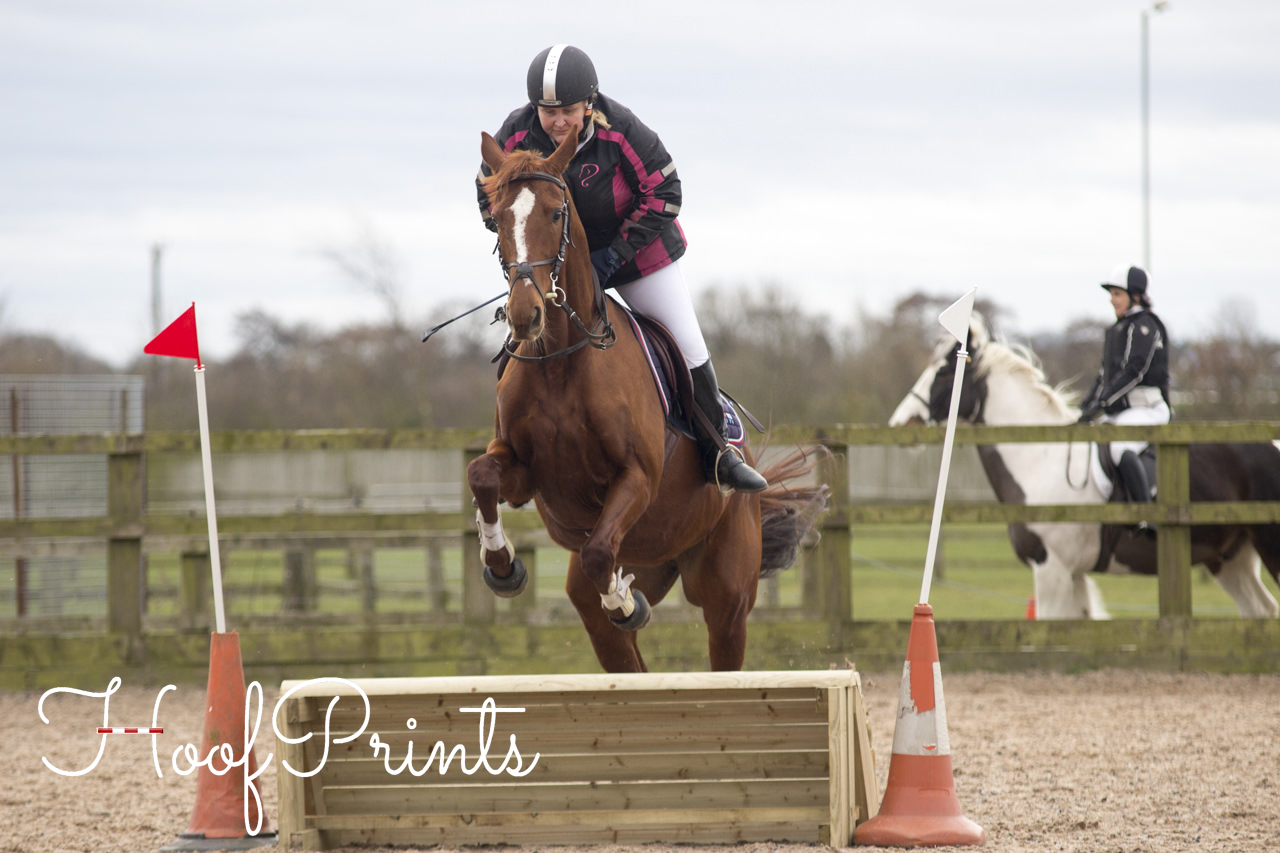 You can find a link to all of the images taken on the day here at: www.amygriffithsphotography.co.uk
Any of our images can be used on a personalised items at HoofPrints, just put the img number in at the check out www.hoofprintsltd.co.uk
Below are a few more low resolution digital images from the day.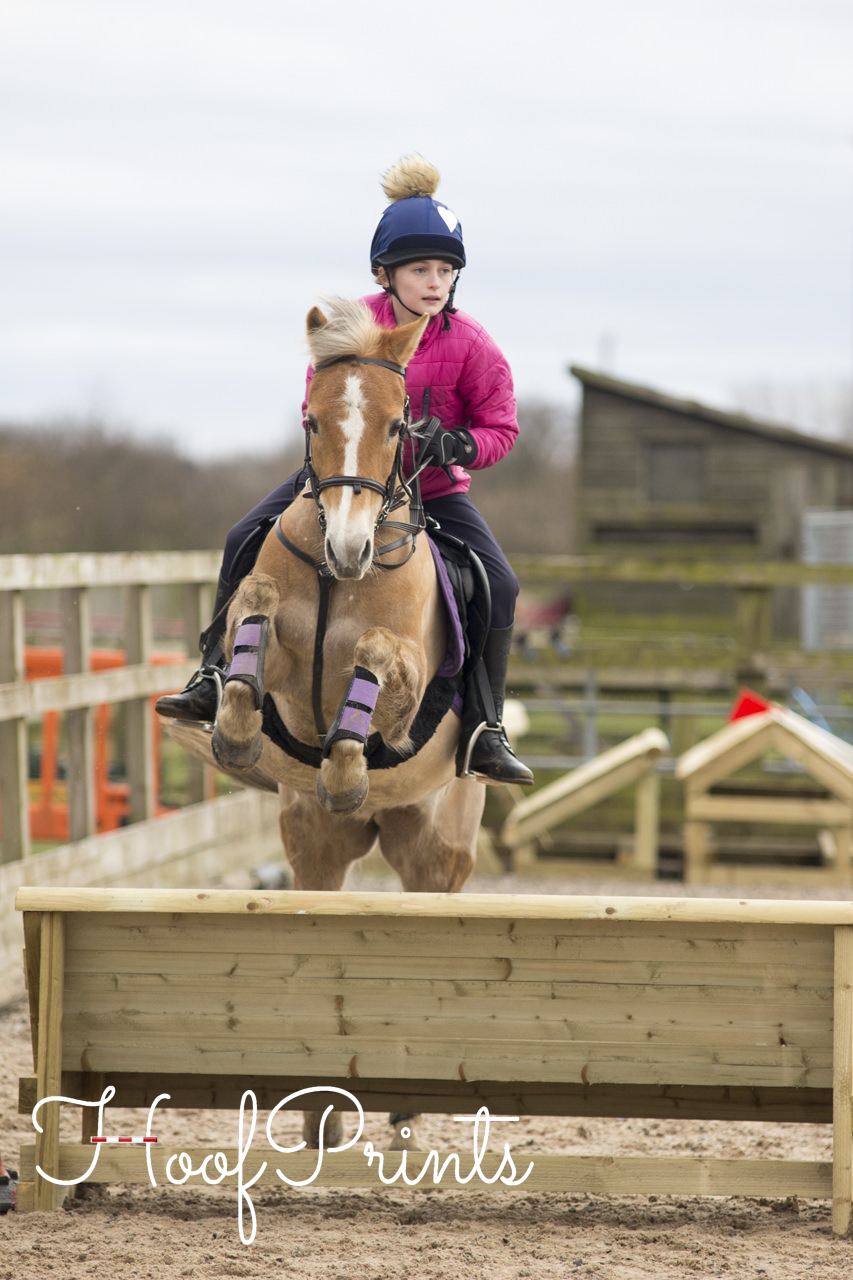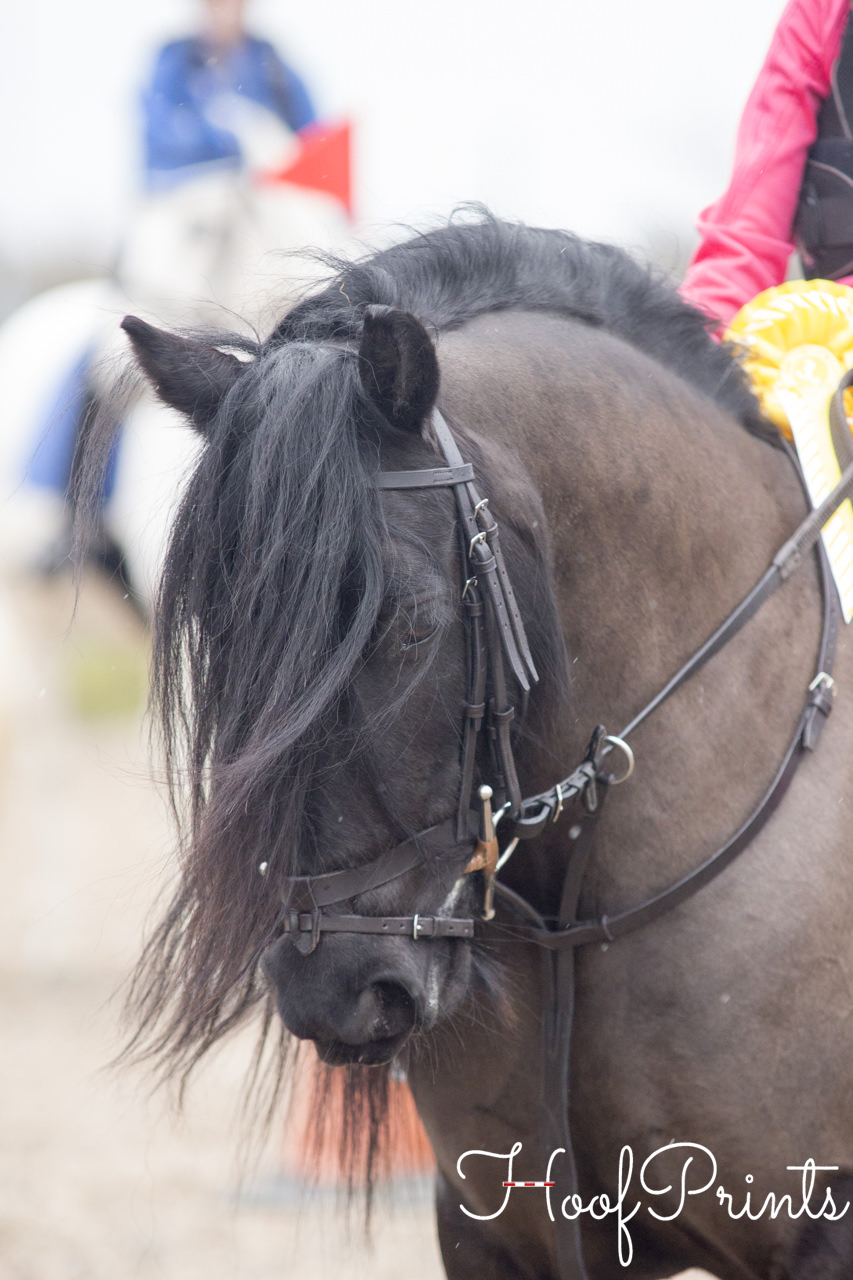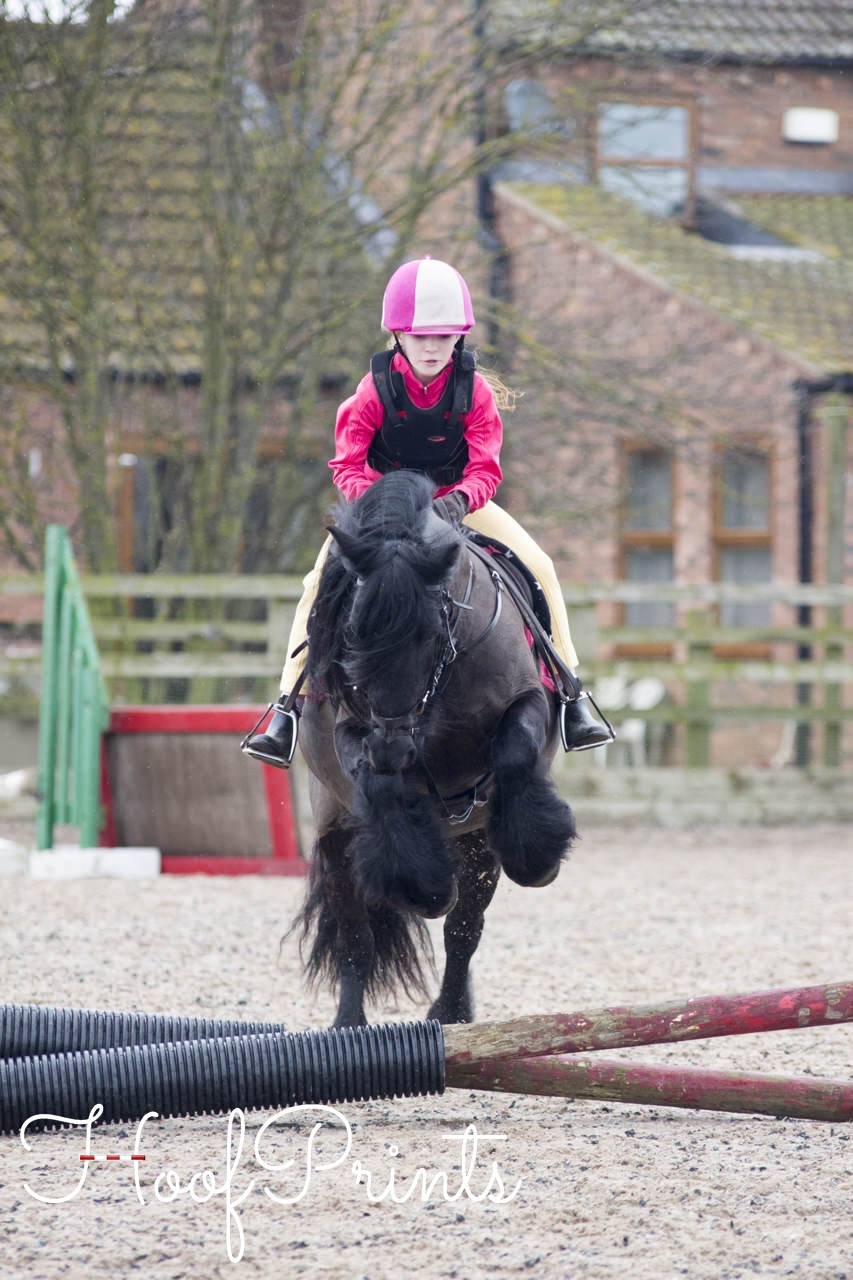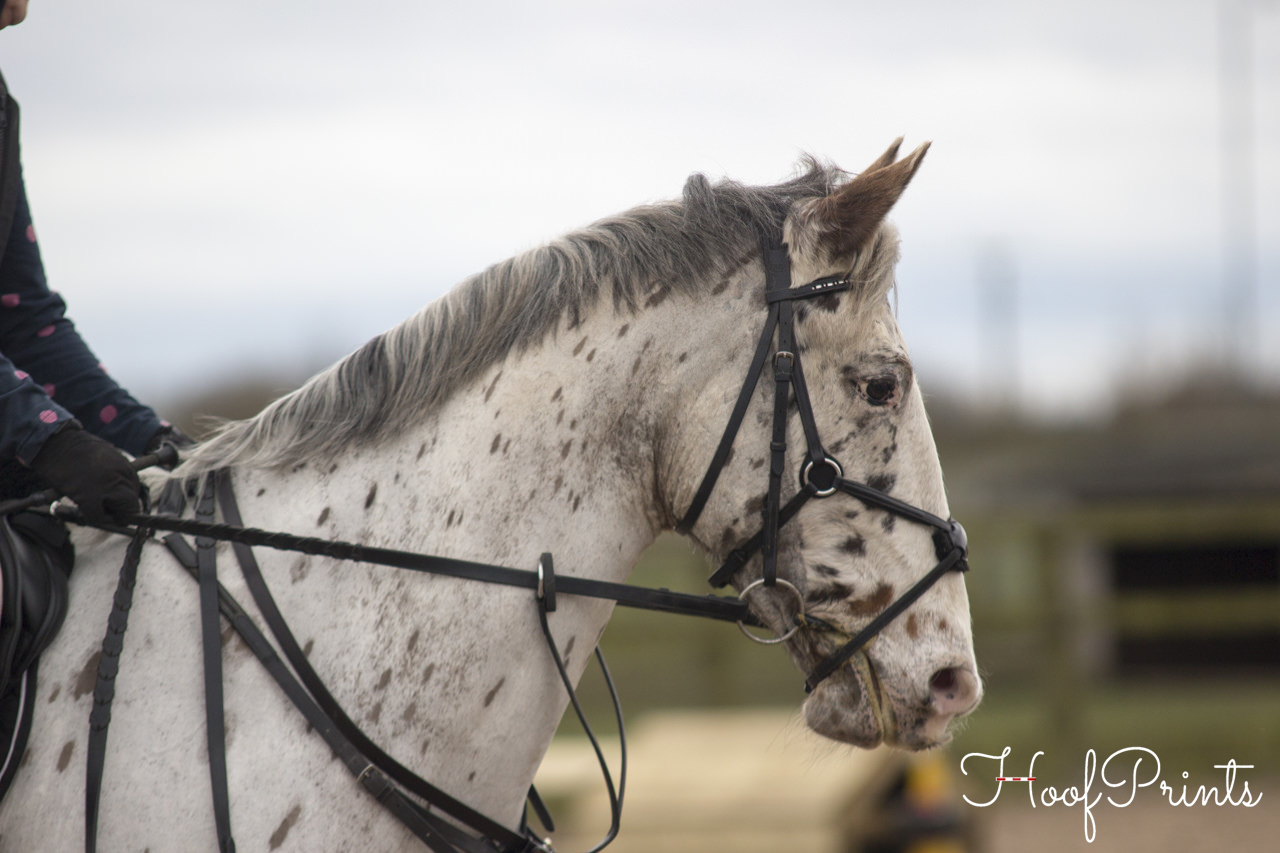 ---