Equestrian Life Magazine – September Issue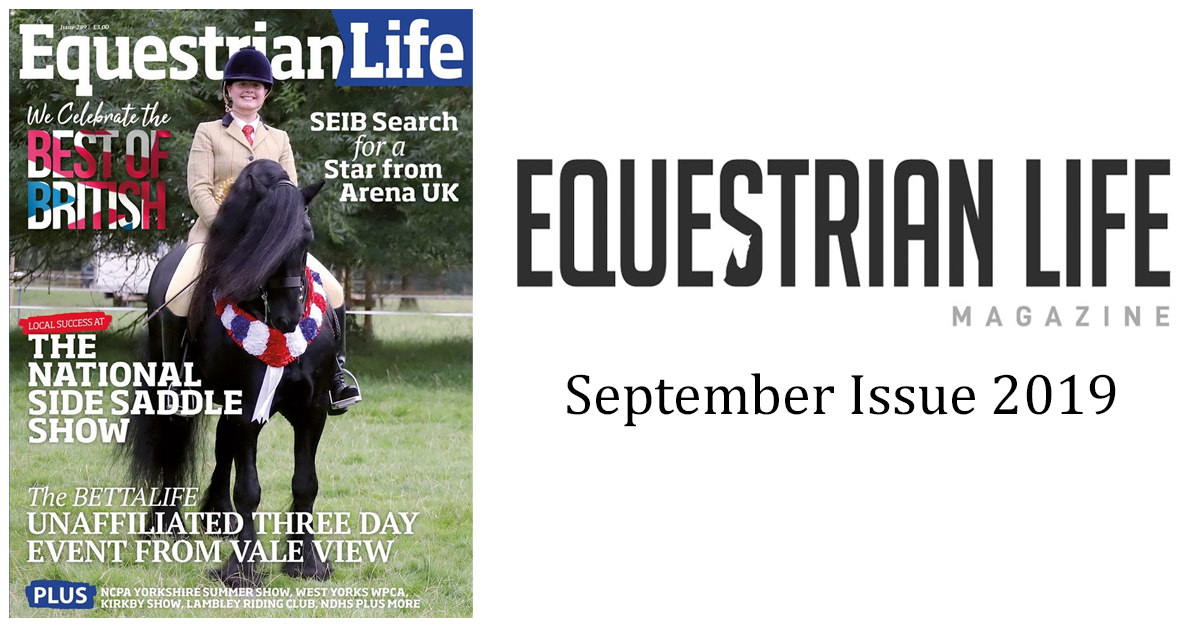 August has been our busiest month EVER, with 12 days photographing! Most of that will be in the October Equestrian Life Magazine due to the deadline being the second weekend of the month- but here is what we got up to mid July- until August.
Meadowcroft Summer Show – Sunday 14th July
NCPA Summer Show – Sunday 28th July
Vale View 3 Day Event – Friday 2nd-Sunday 4th August (Images to accompany a whopping 5 pages of event report from Equestrian Life)
West Yorkshire WPCA – Sunday 11th August
We were also pleased to provide a selection of images for the Reader stories in this months issue! One of which being a whole page report about Tanisha Mayo & her horse Hot Chocolate who has just taken overall Supreme Ridden Champion at the British Appaloosa Breed Show despite being completely blind.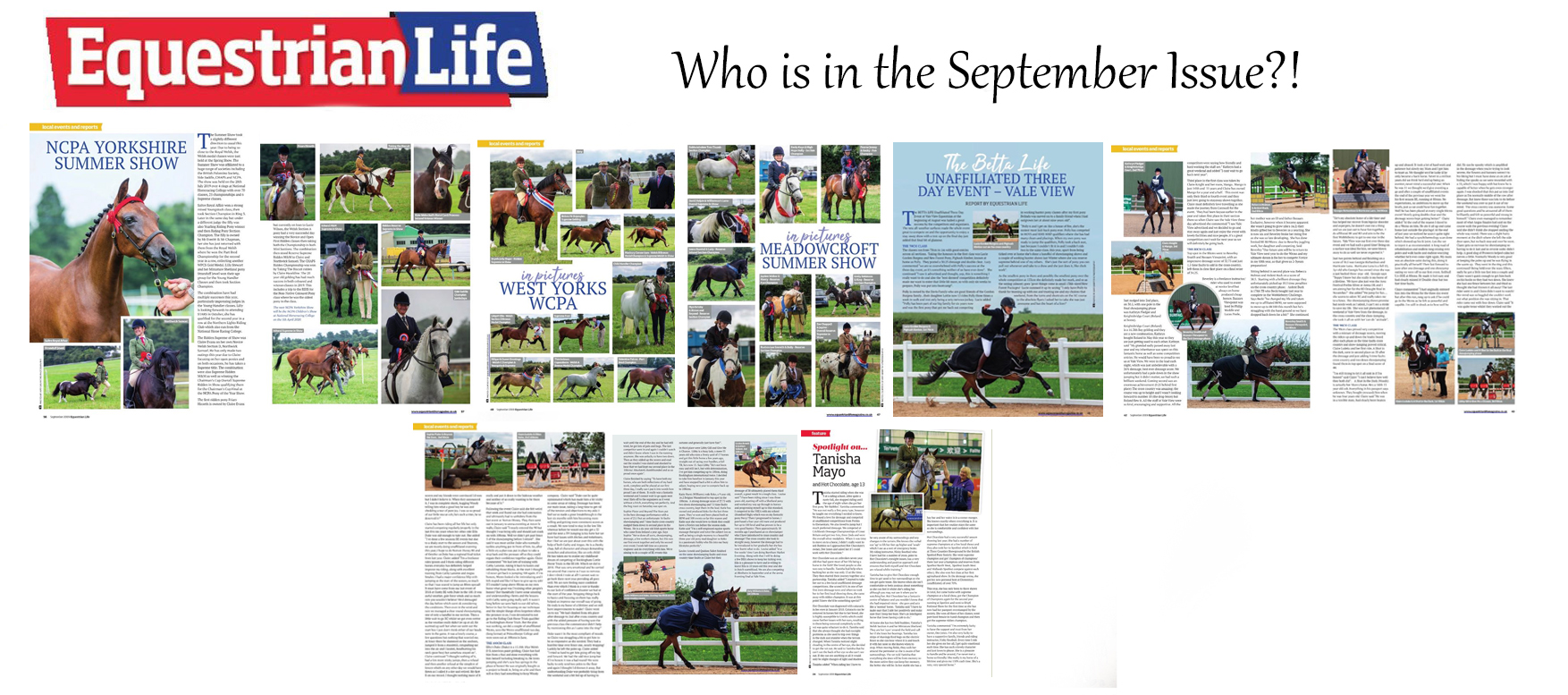 Don't forget we are official stockists of Equestrian Life Magazine! There will be a few ways in which you can get a hold of this months issue, we will have them on display at events we attend where you can purchase them, you can also purchase them via the Buy Now button above! We will only be getting a limited amount of copies in each month but I am more than happy to hold them for people who would like one and bring them to future events. Also, if we run out- obviously you can purchase them from https://www.equestrianlifemagazine.co.uk/ both as digital copies and in print . If you attend quite a few events that we attend, you may find it useful to subscribe for just £25 for an annual subscription via their website 🙂
---